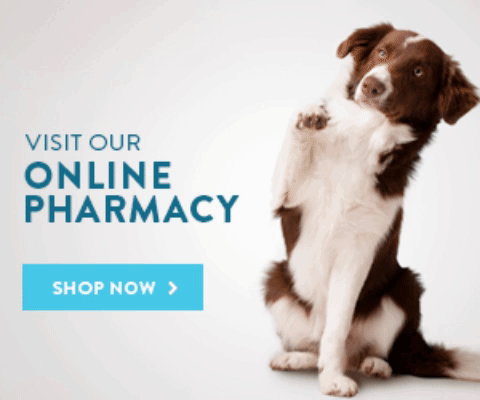 In today's society, we get everything delivered from our dinner to our toilet paper, so why not our pet's food and medications? We are ecstatic to offer this service to our clients! Partnering with an online pharmacy enables us to provide a broad selection of medications, food, and supplements without increasing our overhead. This allows us to increase the quality of our services without increasing the price!
Three GREAT Reasons to Buy From Us (instead of one of the other big online pharmacies)
1) Depending on which online pharmacy you use, the products you purchase may or may not be the real thing! Consequently, the product manufacturer often will NOT back these products, since they can't be sure they're authentic. Our pharmacy works DIRECTLY with the manufacturers, so you can rest assured that you're getting the REAL product.
2) Have a hard time remembering when to give heartworm and flea/tick preventatives? Sign up for month-to-month autoship and never think about it again! When the product arrives at your doorstep, its time to give it!
3) You're going to buy food for your pet anyway, why not support a local small business with your purchase?!